When I saw the TRC South Pole in a collection photo on a Discord knife sales page, I knew I had to have it. I knew nothing about the brand, really am not a fixed blade guy and it was more expensive than I would have expected. But there was just something about it that drew me, and within a few days it was in my hands.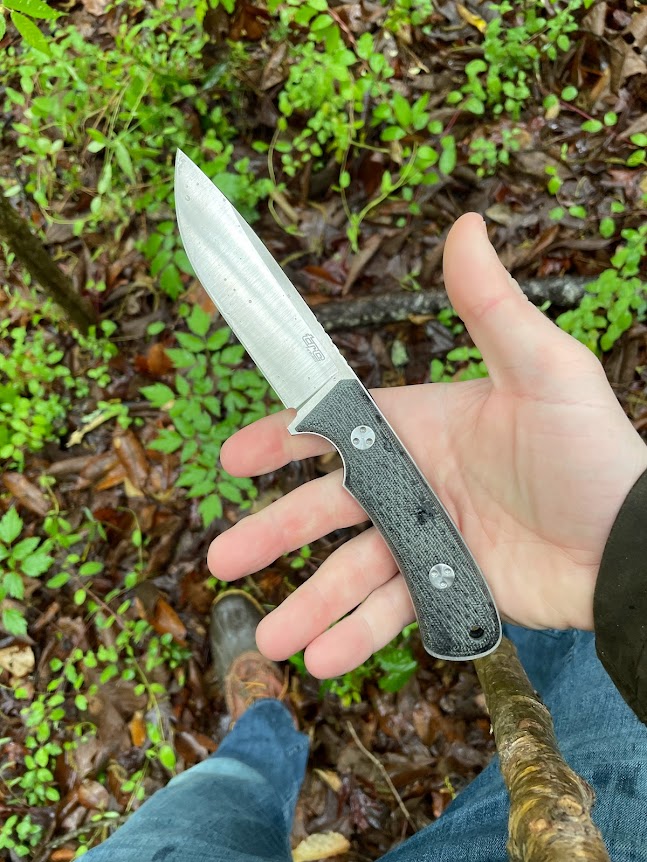 Upon opening, I immediately felt like I was holding an heirloom quality piece. The box, presentation, booklet – it all felt very nice and built expectations before I even laid eyes on the piece. There's always a risk with this kind of thing that the actual product will then disappoint in some way – that it won't live up to the hype of the "fluff" around it. With the South Pole, however, my initial intrigue shot through the roof when I actually picked up the knife.
Well-balanced, visually striking and meticulously crafted, the knife absolutely blew me away on first impression. The design is both bold and subtle at the same time, with small details like edge printing that really kick up the sophisticated feel. But at its heart, it's a workhorse that has a beefy full tang of Elmax steel, hollow ground to a razor sharp edge. And the canvas micarta scales are perfection, making the ergos phenomenal.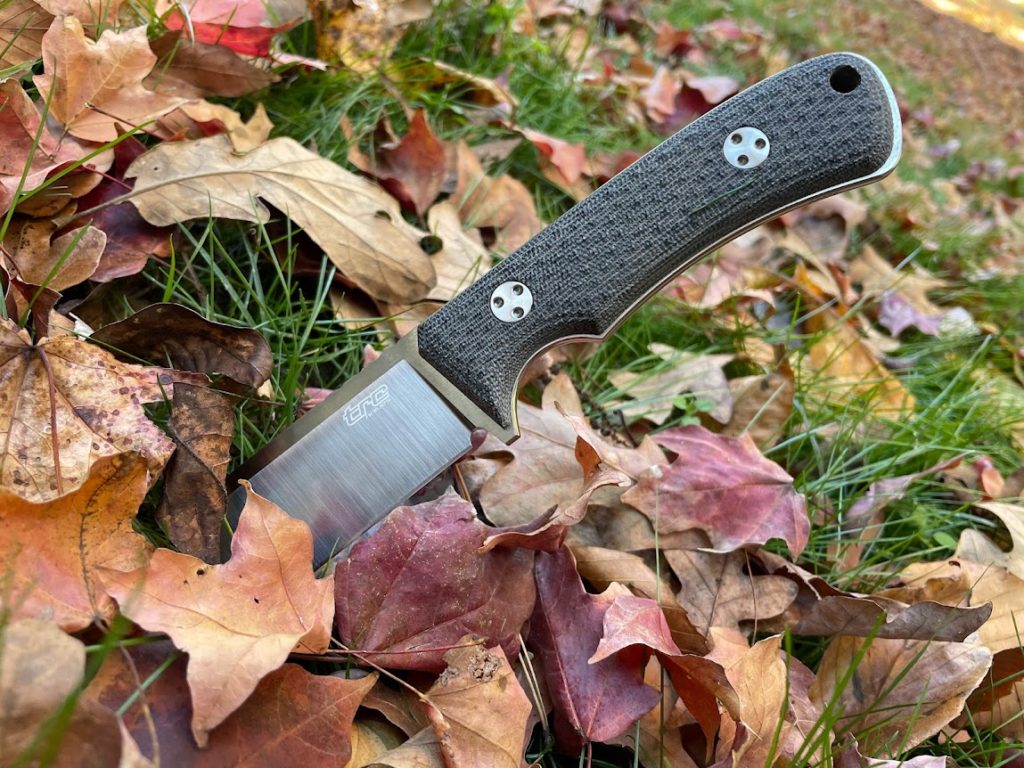 My son is really into the Wingfeather Saga (if you have kids, I highly recommend it). While we were reading the second book together, he really wanted to make a bow and arrow. So, one rainy April day we trudged into the woods near our house, found a sapling and started the project. I had just received the South Pole and decided this would be a great maiden voyage. It did not disappoint.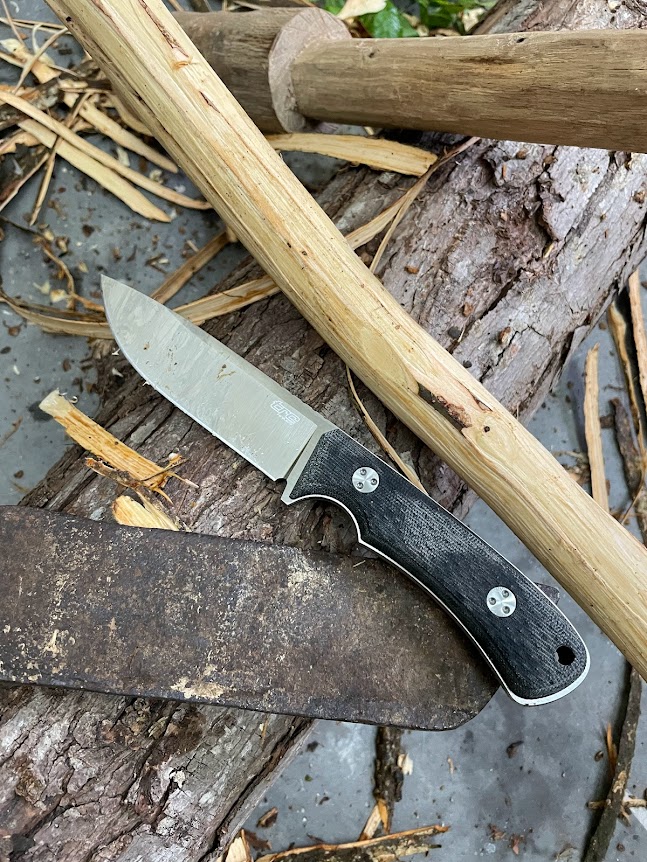 Overall, I love this knife. I don't have much reason to keep it around, as my outdoor adventuring is extremely limited right now, but I also can't bring myself to get rid of it. But this is about as close to perfect as it gets for me – huge carry on the South Pole.
This post may contain affiliate links. By clicking and purchasing, I may receive a commission. Thank you for supporting Bench Reviews!