The Manix 2 Lightweight (M2LW if you're an internet gunslinger) has been on my list since trying out the Manix 2 about a year ago. I'm often long overdue on trying out knives – primarily the result of my frugality and unwillingness to purchase almost anything brand new at retail prices. As such, I'm years late to the Manix line, but happy to finally be grooving with you fellow kids.
My overall impressions of the Manix 2 G10 were very positive, though when it was all said and done the knife was just too bulky to regularly get time in my pocket. A friend kept insisting to me that I would love the M2LW, since it seemed to take care of most of my major objections. Perhaps as a result of getting tired of me delaying the inevitable, he mailed his out for me to fidget with use and abuse test.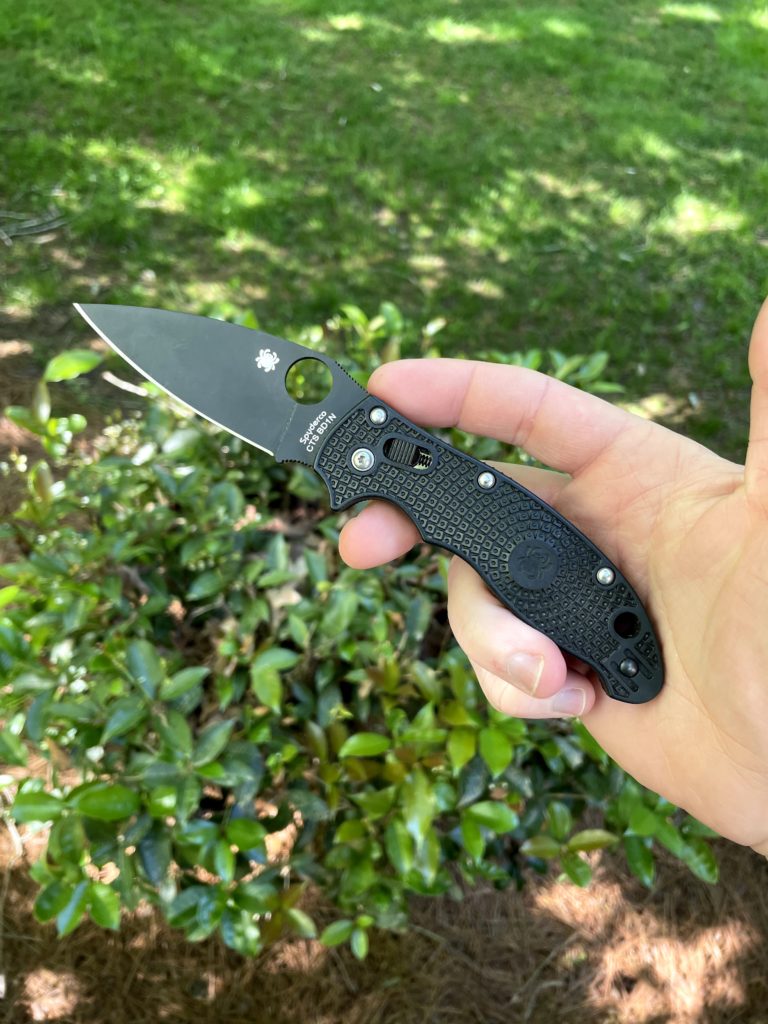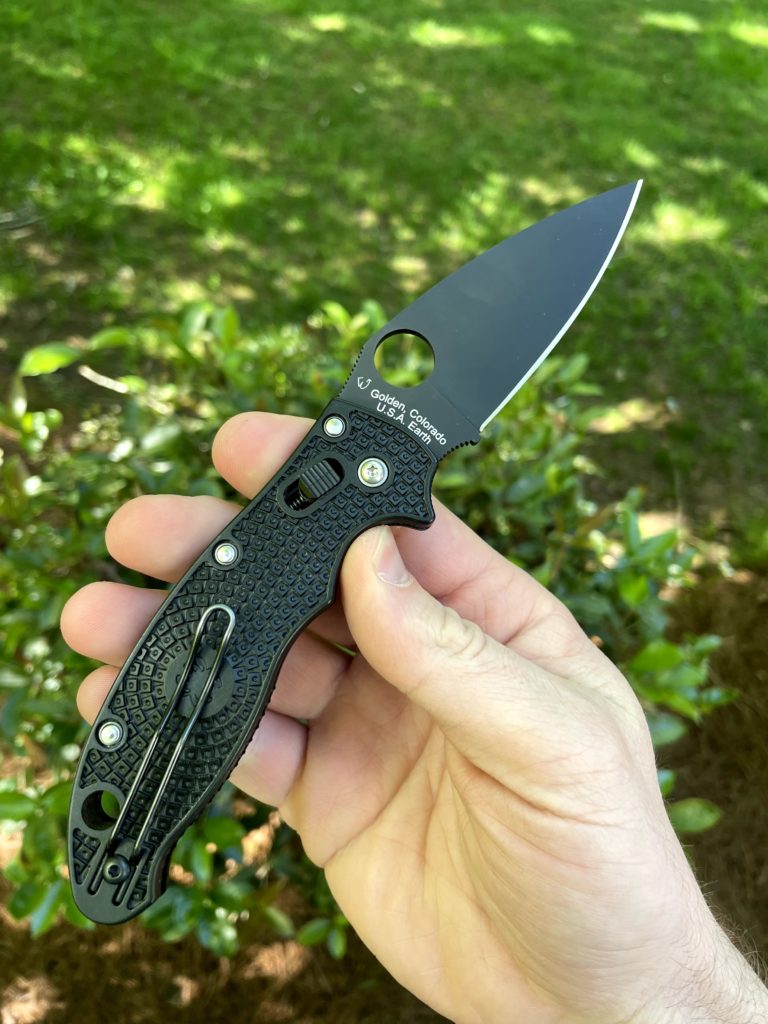 He was right. This thing is great, and it eliminates pretty much every complaint I had of the G10 Manix 2. The knife is big, yes – but thin, actually lightweight and super ergonomic. The classic spiderweb FRN pattern is as reliable as always, and the knife is easy to get in and out of the pocket thanks to the FRN and foldover wire deep carry pocket clip.
As lightweight Spyderco's go, this is pretty boring – and that's a great thing. The handle materials, texture, pocket clip, lockup and fit/finish are all what I've come to expect and enjoy about Spyderco in the last 5 years. Say what you will about their prices and value proposition (there's plenty to say), but they are well-constructed knives with a lot to love.
The one area I do struggle slightly with this knife is the ball bearing lock. It's excellent, dont' get me wrong – does what it's supposed to do with a very strong lockup and easy access to disengage. My hangup is with the spring tension, which I find to be pretty tight. It's not a quality issue specific to this knife – my old G10 Manix 2 had the same issue. And perhaps it's not even an issue – or more likely, an issue with the user and not the knife. But to me, I struggle with the disengage often enough that it's a serious hang up. It often makes this otherwise big, ample knife feel a bit fumbly in the hands.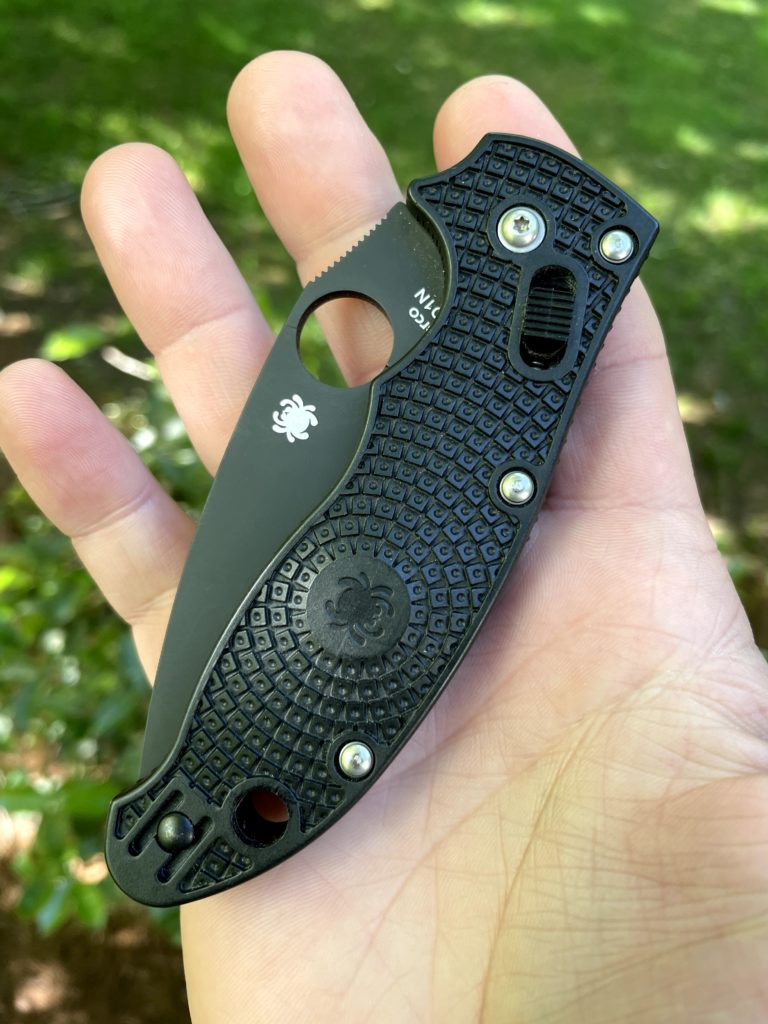 One of the other general complaints on this guy is the fact that it cannot be disassembled. This is a pinned construction lightweight folder, meaning there are no screws to remove along the body – something that many people can't and won't get past. I understand that frustration, as I love maintaining my own tools and have a weird thing about the ability to maintain knives over their (and my) lifetime. For whatever reason, it doesn't bother me on this knife as much, but I do understand the concern.
Overall, I love the Manix 2 Lightweight. It is a logical progression of the Manix 2, and a superior one in nearly every way. Though I reluctantly shipped this one back to my friend Russ, I have a feeling one of these will be joining the collection before too long. Carry.
Update: I'm including a shameless affiliate link to the Manix 2 LW that I now own and carry regularly – the beautiful blue SPY27 🙂
Spyderco Manix 2 LW
Steel:CTS-BD1N
Blade: FFG Leaf
Handles: FRN
Price: $1-200
This post may contain affiliate links. By clicking and purchasing, I may receive a commission. Thank you for supporting Bench Reviews!