As I continue to merge my interest in woodworking, tools and the gear world, I hope to occasionally review a tool that I think translates well across all parties. There might be no better place to start than the humble screwdriver. Or in this case, the not-so-humble screwdriver. I picked up this Milwaukee 13-in-1 about 2 years ago, right after the tree took out my shop. I had to replace a lot of lost or damaged tools, and thanks to a friend's connection, I was able to score some good Milwaukee deals since I was buying in bulk. So, before you ask…no, Milwaukee did not give me any of this for free, nor was I asked to review it.
Despite the pic above, I bought this not so much to replace a tool from the shop, but to finally drive the dagger through the heart of the small-but-mighty junk drawer screwdriver that's been in our house for over 10 years (and before that, in my wife's apartment/dorm for over 5 years). Alas, this thing still presides in the drawer, though seldom used. Laugh all you want, this little flower beast has done a lot of repairs on our stuff over the years.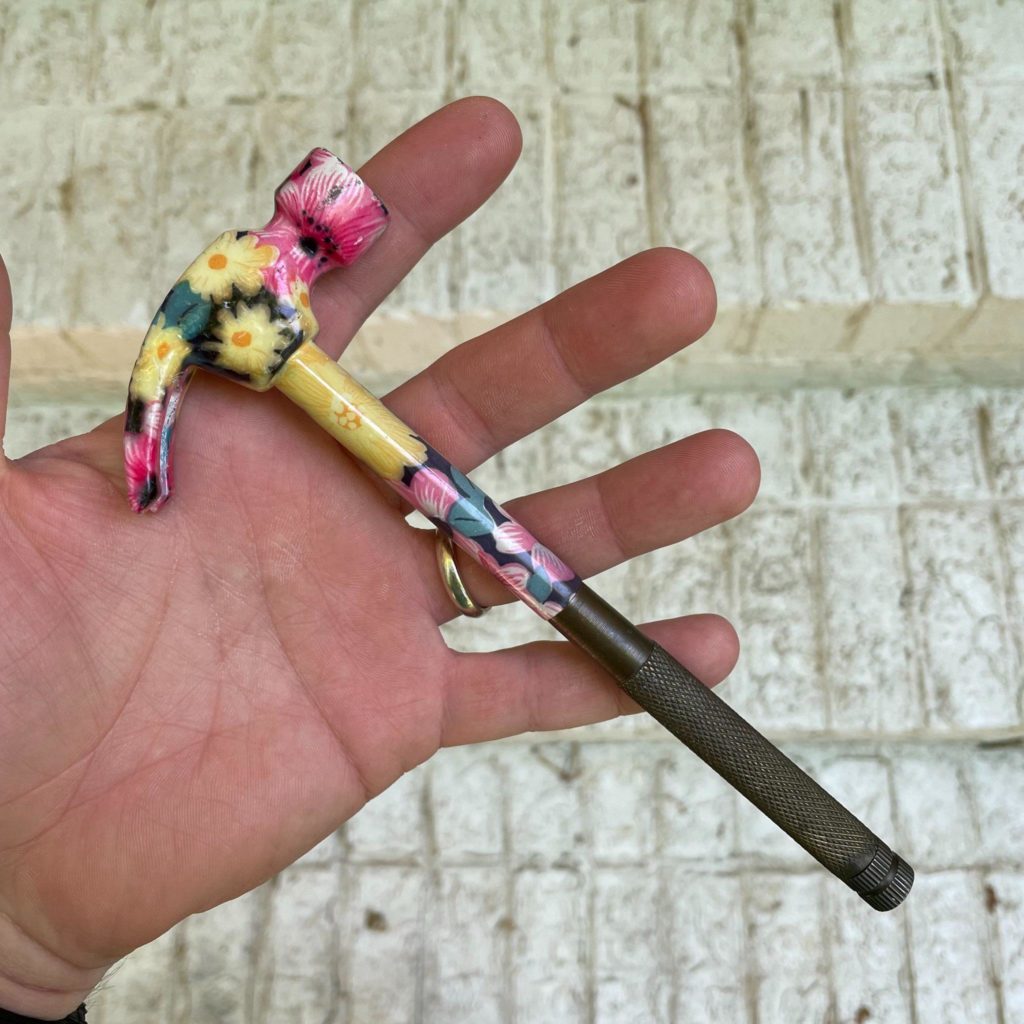 Anyway, back to brawny tools and beard talk. Cigars, bourbon, makin' sawdust. The appeal to this screwdriver was the beauty of quickly accessing multiple bit profiles and sizes without having to chase down plastic bit containers, which, let's be real – my son has probably emptied and used for something. All-in-one screwdriver sets are not a new concept, but it's nice to see one from such a reputable tool brand and in an easy, intuitive package.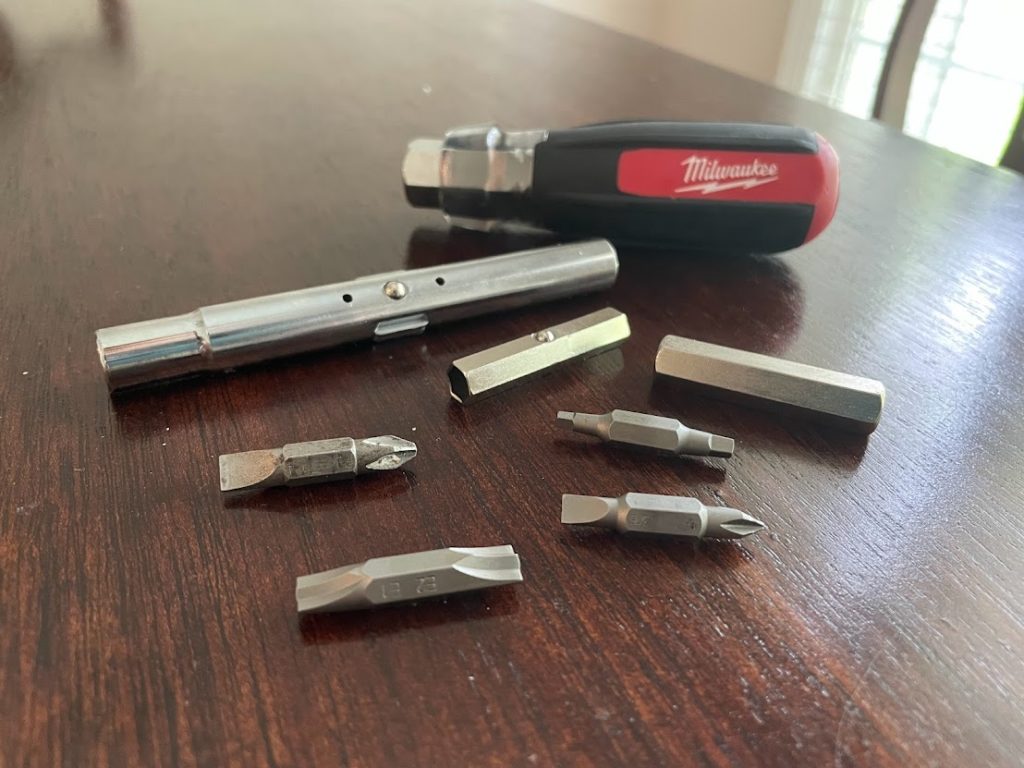 In practice, what do I actually use? The flat head and Phillips head of both sizes. While I do sometimes have a need for a square bit, I almost always just use the bit set with my drill. Mostly because i forget it's in this tool. I've never even attempted anything with the nut drivers (I can't even write this without a chuckle), though they are one of the coolest aspects of the design.
All in all, this one's a no-brainer for me. Comfortable grip, readily accessible bits, and all for under $20. In the past year alone, I've used this to install wifi switches and dimmers around the house, wire new light fixtures in multiple locations (shocking myself only twice, because I was lazy/stupid), replaced Buzz Lightyears batteries several times, etc. Junk drawer carry approved!
This post may contain affiliate links. By clicking and purchasing, I may receive a commission. Thank you for supporting Bench Reviews!