I often realize way too late that I should have trusted my earlier instinct. This usually happens after I've spent a lot of money or time on something that could have been avoided if I just did the thing I knew I should do first. The Rustic Gent is a great example of this. I wanted one as soon as it came out, I delayed (for some reason), purchased a bunch of inferior and more expensive knives and finally just purchased it.
I mean, first of all – just look at it.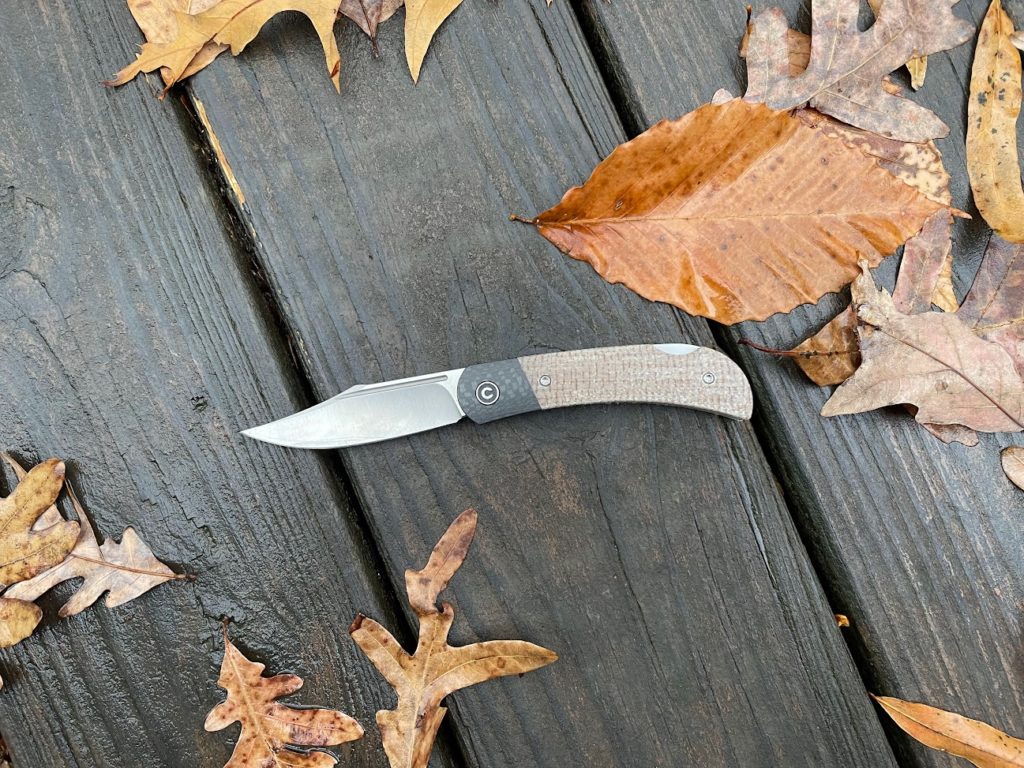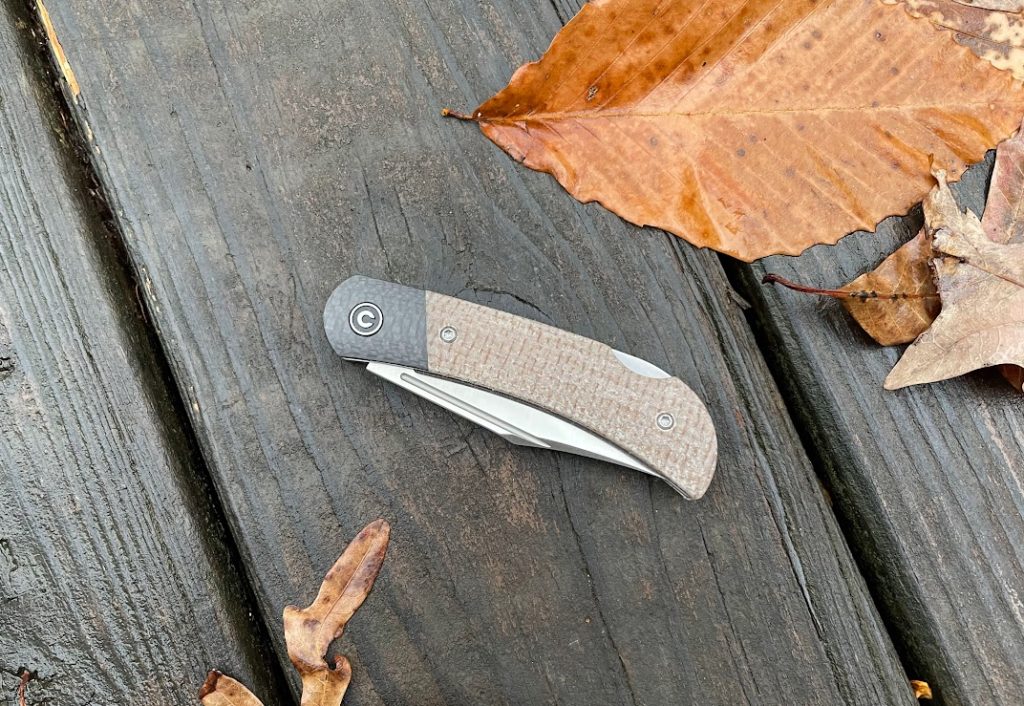 What a beauty. In my opinion, Civivi rides solo in their ability to make a sub-$100 knife look truly classic. The design is simple, but effective. The materials are unique, but not overdone. The overall fit and finish is clean and polished, but not to the degree that it loses the feel of utility. In all honesty, the knife was a lot better in hand than I anticipated, and I had fairly high expectations.
First of all, the action is really good, and opening the nice is very easy and satisfying – something I cannot say for a lot of classic lockbacks. Especially for non-flippers/studded knives. The traditional nail-nick has been replaced by a longer bar that stretches from the crest of the blade clip nearly all the way to the end of the spine. It is also both deeper and wider than a normal nail-nick, meaning it's insanely easy to grab onto and pull the blade out of the handle. In a lot of ways, it actually reminds me of the Hinderer XM-18 slip-joint method, without the optional stud attachment. Overall, an excellent modern take on the nail-nick, and one that adds tremendous functionality and looks great.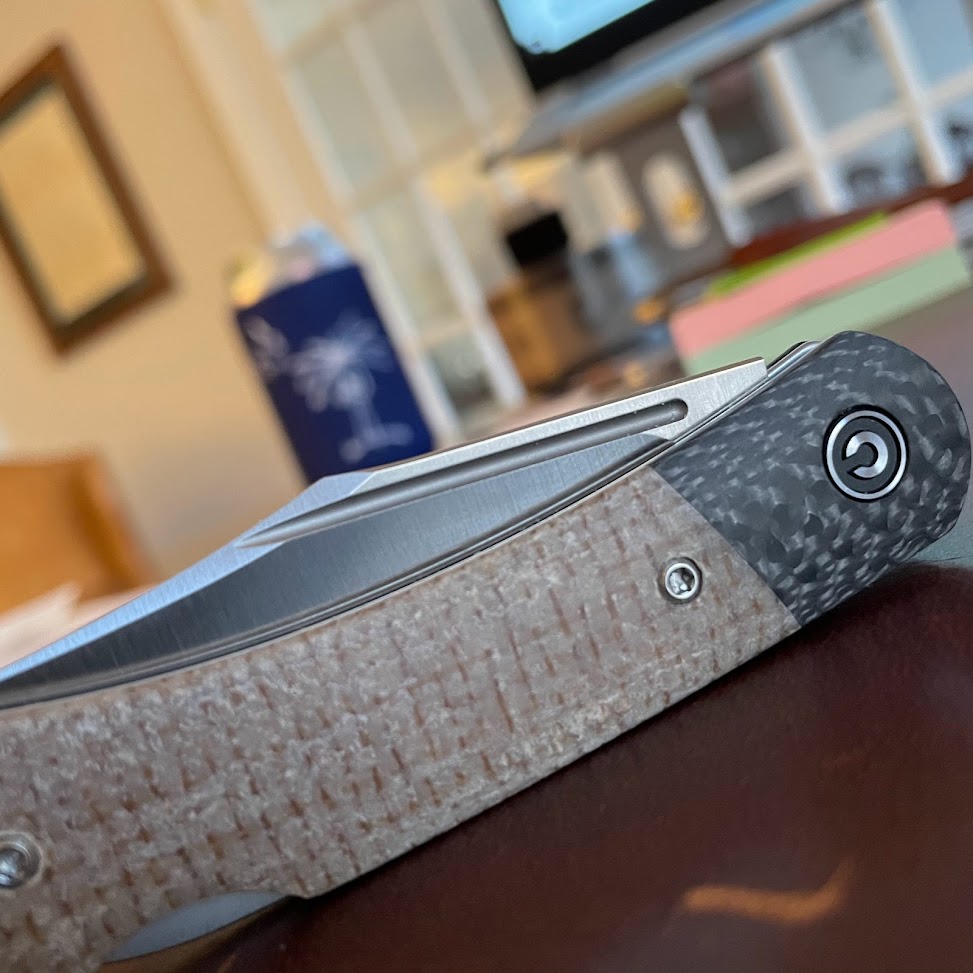 Next up we have the blade. The design is very familiar – a swooping clip point, if not a bit more pronounced than I'm used to. The sharpened length is nearly 3″, very impressive for a knife of this size. Thanks to the aggressive clip on the blade, the tip is very thin and there is a subtle but elegant swedge that graces the spine along the clip. Really well done, and it adds to the feeling that this knife is a lot nicer than the ~$75 it commands. Hollow ground, check…D2, check…nice and slicey, check check.
Lastly for the things that impress me, the handle. Now, with a design that features a separate bolster and scale material, there are tons of material and visual options for this knife. Mine happens to be the burlap micarta/carbon fiber, which I think looks excellent. I am no carbon fiber fan in general, but I really do like this and think it contrasts very nicely with the more textured, "raw" micarta. A burlap micarta is one of my favorite handle materials, because I find that it gives me just enough texture to keep from losing a grip, but not enough to become uncomfortable. It's note necessarily a material I would want on a more daily EDC knife (I prefer something a bit more aggressive), but it is really nice on a more traditional knife like this.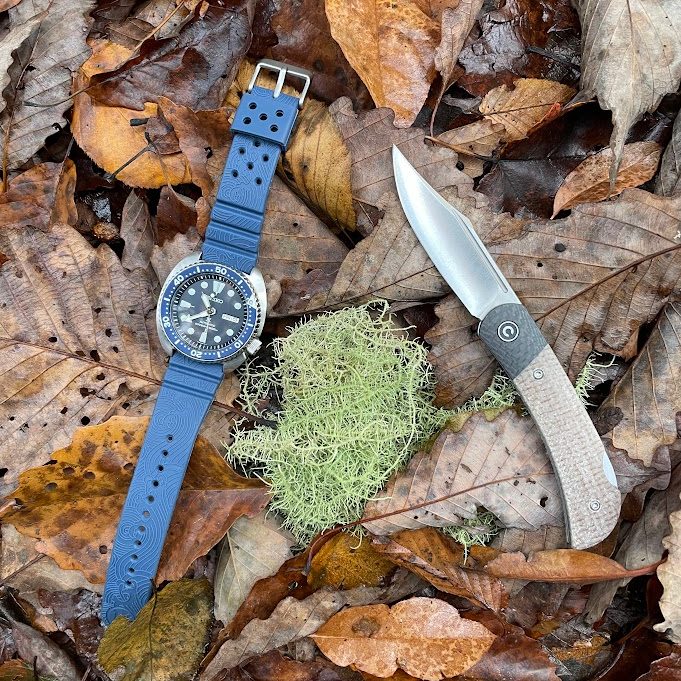 To be honest, the only downside I find with the Rustic Gent is the fact that it does not have a pocket clip. If it had a clip, though, I might view it as a drawback. So…take that for what you will. I carry this knife less often than I think I would if it did have a clip, but a clip might ruin the ethos of the knife. Thankfully, Civivi has now released the Appalachian Drifter II, which (I think) checks off all the "likes" from this review and adds a clip for good measure. I should confirm that in person soon, strictly for research purposes 🙂
All in all, strong carry here. Great value, very unique, punches well above it's price. Rybo approved.
Civivi Rustic Gent
Steel:D2
Blade: Clip Point
Handles: Micarta / CF
Price: ~$75
This post may contain affiliate links. By clicking and purchasing, I may receive a commission. Thank you for supporting Bench Reviews!