Honey Badger don't care – you know it, I know it. And yet I still wanted to try one out. Actually, I've wanted to check out one of these interesting cheapos for a few years now. I recently bit the bullet and gave this little thing some pocket time. Here are my thoughts.
First of all, some advice to Honey Badger Knives: model names would be a great idea. Due to the sheer number of combinations available between the size (small/large), steel (8CR13MOV, D2), blade shapes (lots) and colors (lots), there are an overwhelming number of Honey Badgers available. Because of the variance in all of these, many of them feel like completely different knives – for example, this small wharncleaver is a much different knife than the large drop point, but they're both called the same thing. Minor annoyance, but something I noticed when shopping for these online.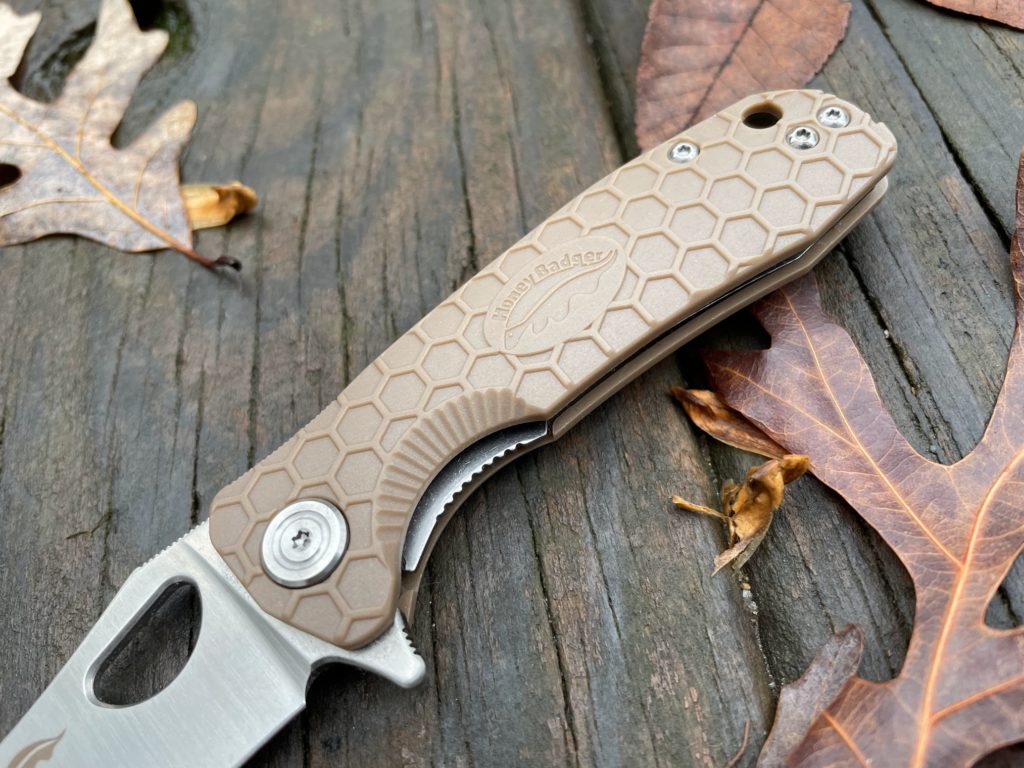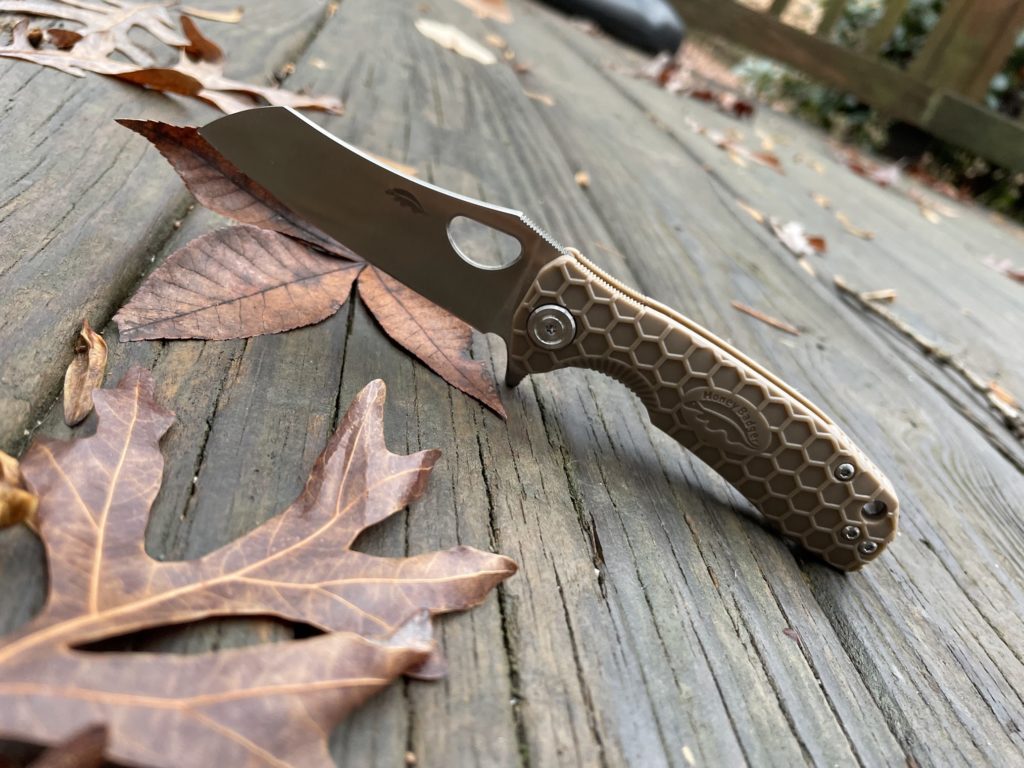 My first impressions of the Honey Badger Small Wharncleaver were really good, actually. The honeycomb handle design is what initially drew me to the brand, and it doesn't disappoint. Maybe a tad gimmicky, but the pattern is actually a fantastic texture for a knife handle – grippy, without being uncomfortable, and with a cool, unusual look.
Additionally, the size was great – right in that sweet spot of a good EDC knife in my opinion. I also quite like the "wharncleaver" blade shape, though the recurve (or whatever you call it) on the blade spine is ugly and does not serve any purpose that I can discern. The pocket clip is boring, but good. It seems like Chinese knife makers have realized the US customers enjoy foldover deep-carries, and the same clip is now sold stock on many of these sub-$50 knives.
Unfortunately, there were a few drawbacks. First, the ergonomics leave a lot to be desired. The scales look and feel really good until you actually hold the knife like a knife. The entire grip is wrong to me, and almost no part of my hand falls where it should – it feels very cramped and awkward. A shame, because visually I think it's a very inviting design.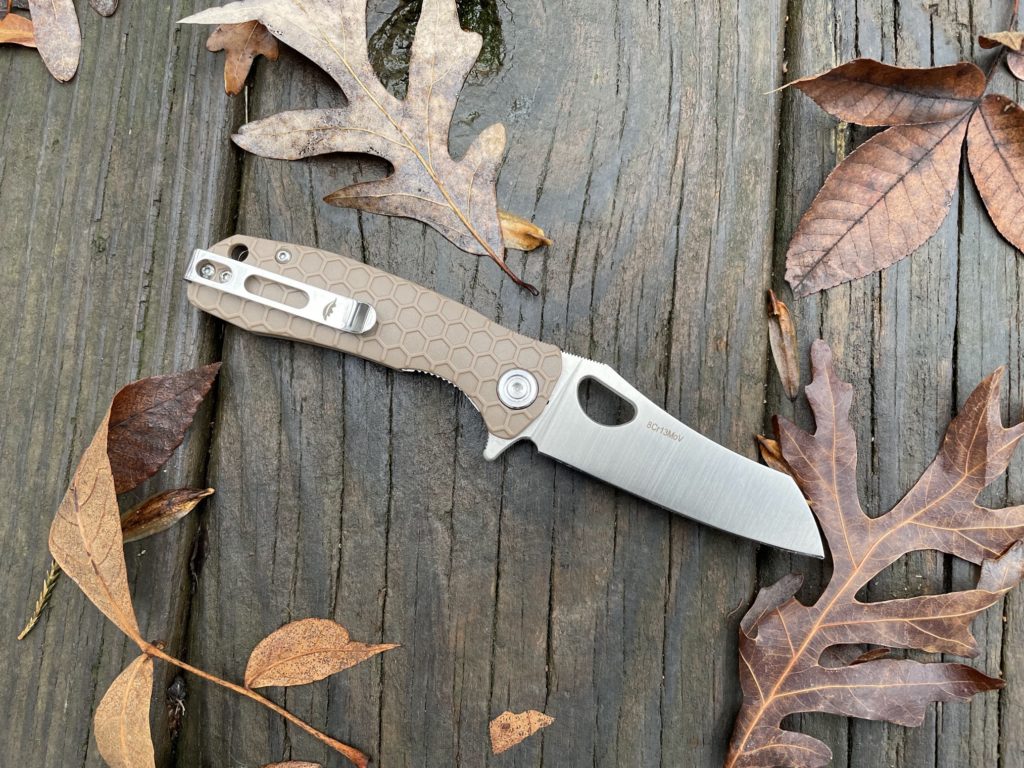 The action is not so good – easily the worst on any knife I've tried this year. In a world of CIVIVI's and Ontario's, there really is no place for gritty, lock-stickyness to this degree anymore. The worst part is the lock-stick, which feels like nails on a chalkboard when you go to disengage the lock. The detent is pretty hard, and combined with the small size, I fail the deploy quite often. It is possible to open it via the fake Spydie-hole, but not easy unless you slow roll.
This one is a cut for me, which is a huge bummer. I'm still excited to try one of the larger Honey Badgers, as I'm hoping it will solve one (if not both) of my major issues. Until next time!
This post may contain affiliate links. By clicking and purchasing, I may receive a commission. Thank you for supporting Bench Reviews!