The Spyderco Lil' Native is a relatively small knife that packs a lot of utility. It has a blade length of 2.5 inches and an overall length of 5.95 inches when opened, which makes it a compact and convenient option for everyday carry.
One of the standout features of the Lil' Native is its ergonomics. The handle is made of textured G-10 scales, which provides a comfortable and secure grip. The finger choil and thumb ramp offer excellent control and allow for precise cuts, which makes it an ideal choice for tasks that require precision.
The ergos are phenomenal, and exactly what you'd expect from a G10 spyderco. The handles are super thick and the finger grooves very deep, which work really well for my hands. When you put this up against the Chaparral, for example, the difference is noticeable.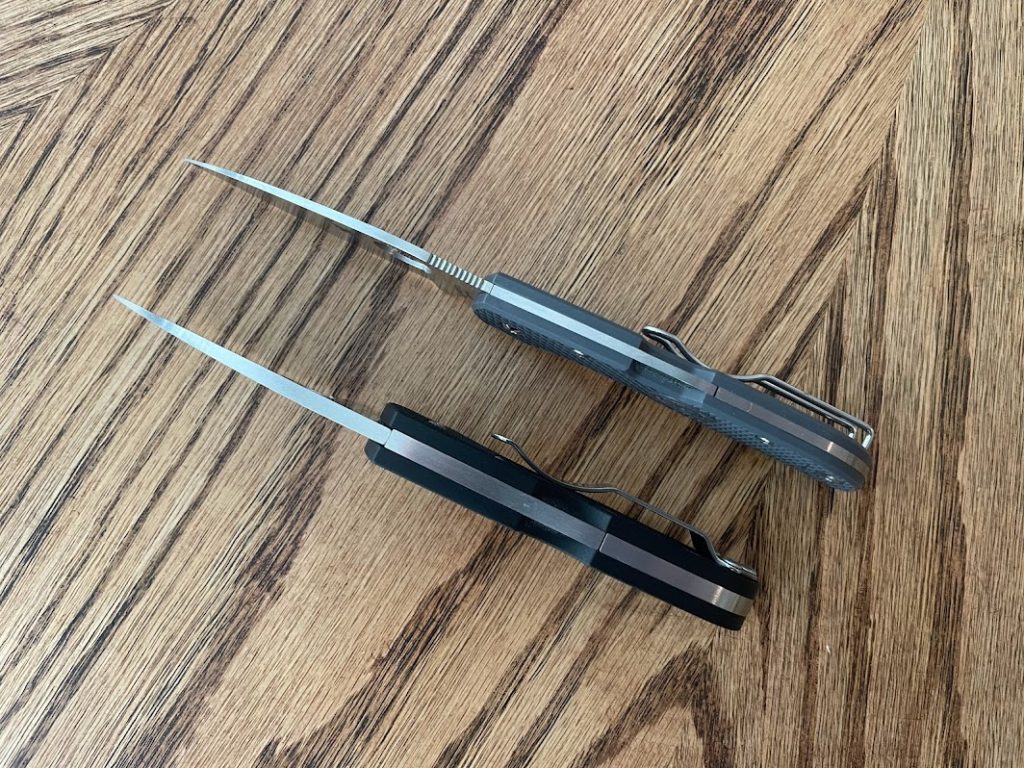 The blade is made of CPM-S30V stainless steel, which is one of my all time favorite steels – and for good reason. Good corrosion resistance, great edge retention, etc. The blade has a full flat grind and a slightly curved edge, which makes it versatile enough for a wide range of cutting tasks.
However, the Lil' Native is not without its flaws. One of the most significant drawbacks is its weight. At 2.5 ounces, it is heavier than some other Spyderco pocket knives of similar size. The thick G10 slabs and extra-thick lockbar definitely add noticeable heft. This may not be a problem for some, but for me it was noticeably bulky in the pocket.
For me, while it's a close call, this one is a cut. The Lil' Native is a good knife that offers a lot of utility in a small package. Its ergonomics, blade quality and build quality make it compelling. However, the G10/spoon clip issue detailed in the video review below make it an annoying carry option for me. While the Lil' Native is a solid choice, there are other Spyderco knives that I would carry first.
This post may contain affiliate links. By clicking and purchasing, I may receive a commission. Thank you for supporting Bench Reviews!